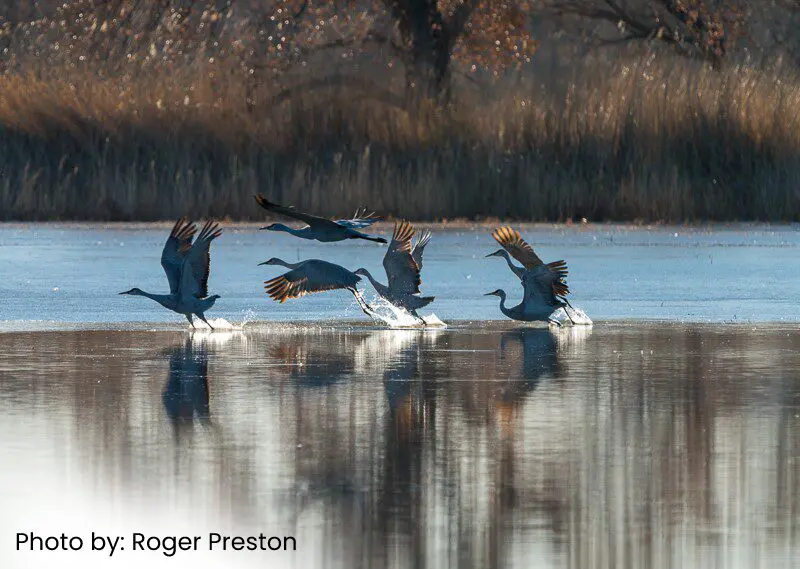 Dos Casitas en Socorro
Bed and Breakfast
Dos Casitas en Socorro
Bed and Breakfast

If you are a history buff, a naturalist, a geologist or archaeologist, a hiker/biker/horseback rider, a musician or appreciator of them, and/or a zymurgist or appreciator of them, the Socorro, New Mexico, the area has something for you.
Click on the Attractions tab below for a cornucopia of opportunities to engage in your favorite activities or to discover some intriguing new ones here in central New Mexico!
Whatever your interest in this area, the cozy rooms at Dos Casitas en Socorro Bed and Breakfast will make a great home base for your days of adventure and exploration.
Dos Casitas en Socorro welcomes guests using a "school year" calendar: mid-August  through mid-May. to accommodate New Mexico Tech parents and vistors, as well as guests interested in the unique natural attractions of the area throughout the winter.
 Those of you coming to experience the premier bird watching opportunities here, remember that the season for sandhill cranes and snow geese viewing is typically early November through late January. In addition, be aware that New Mexico has one of the most diverse Spring bird migrations in the world--over 400 species travel our airways in May.
The best way to contact me for reservations continues to be email.  Before you do, however,  please check our "Policies" page for the most up-to-date policies concerning the covid-19 safe practices we have instituted to keep us all healthy.
Thanks to all of you who have graced my "little houses" in past years.  Tino and I have enjoyed your company and appreciated your kind words.  We look forward to seeing you again! And for you "first-timers," we look forward to making your acquaintance!